Raccoons Foiled at Sequim Bay State Park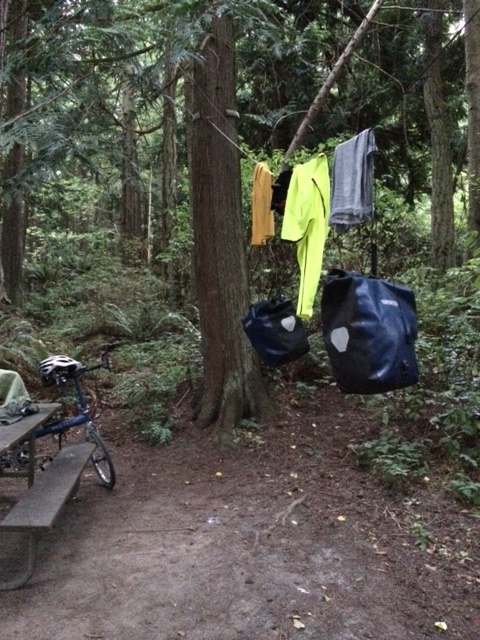 At Sequim Bay State Park, the clever park ranger has outwitted those rascally raccoons that bothered me at another Washington State Park a couple of nights ago. He explained that it wasn't within his budget to buy fancy food lockers ($1400 each), so instead he strung wire between trees over campsites, about 8 feet above the ground, which he figured was "high enough so that kids don't play on it" but low enough so that campers like me can hang a food bag on it. Worked like a charm. No hungry midnight visitors.
If you're thinking about biking in this part of Washington State, definitely check out the Olympic Discovery Trail, which runs directly through Sequim Bay State Park, right up to three very nice biker/hiker sites for travelers who arrive on their own power. While a few sections are very steep, large portions of the ODT are great for families to walk or ride bikes with children.